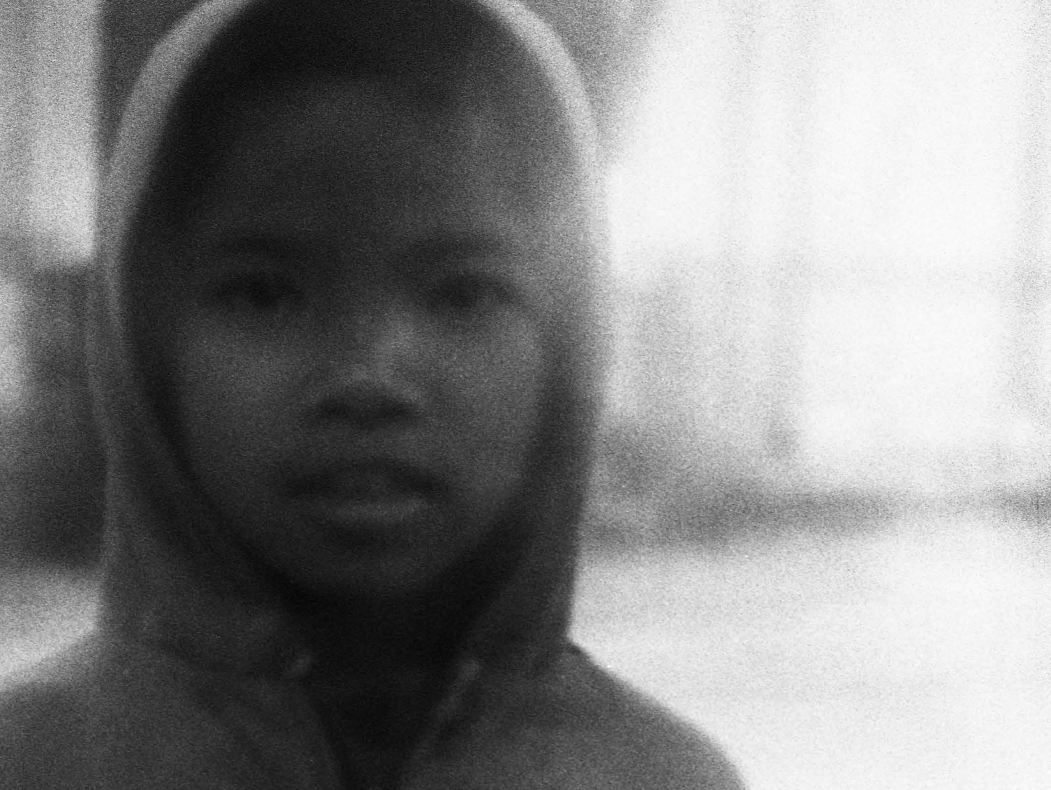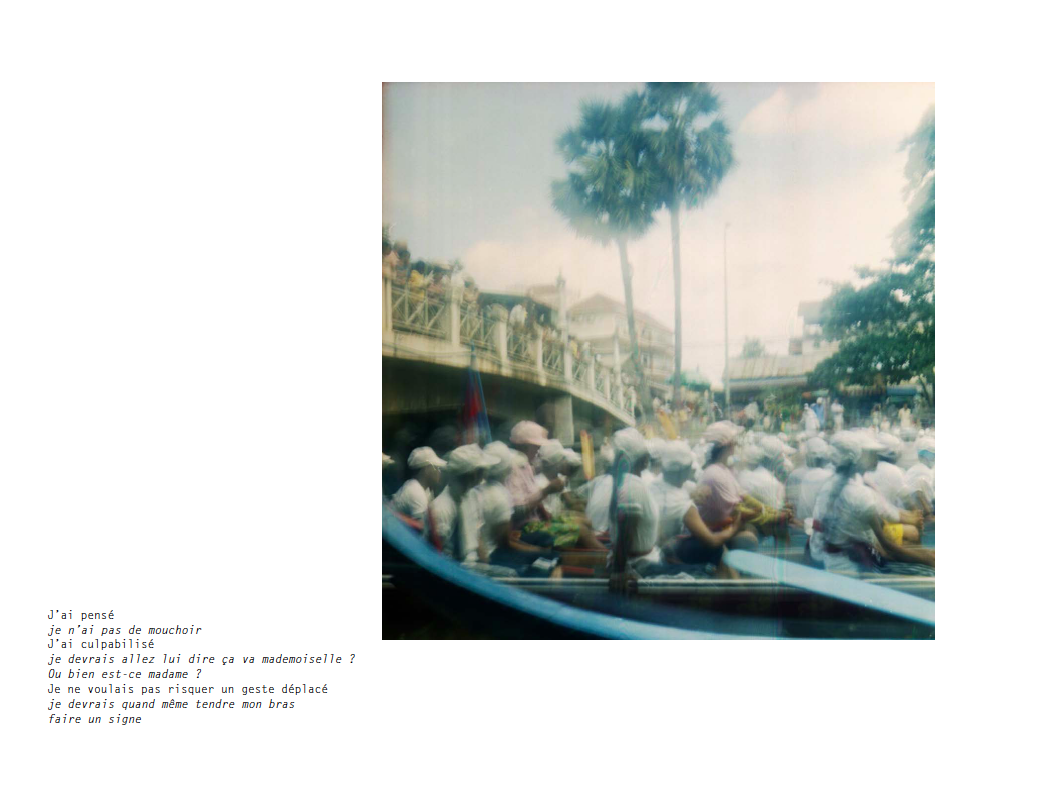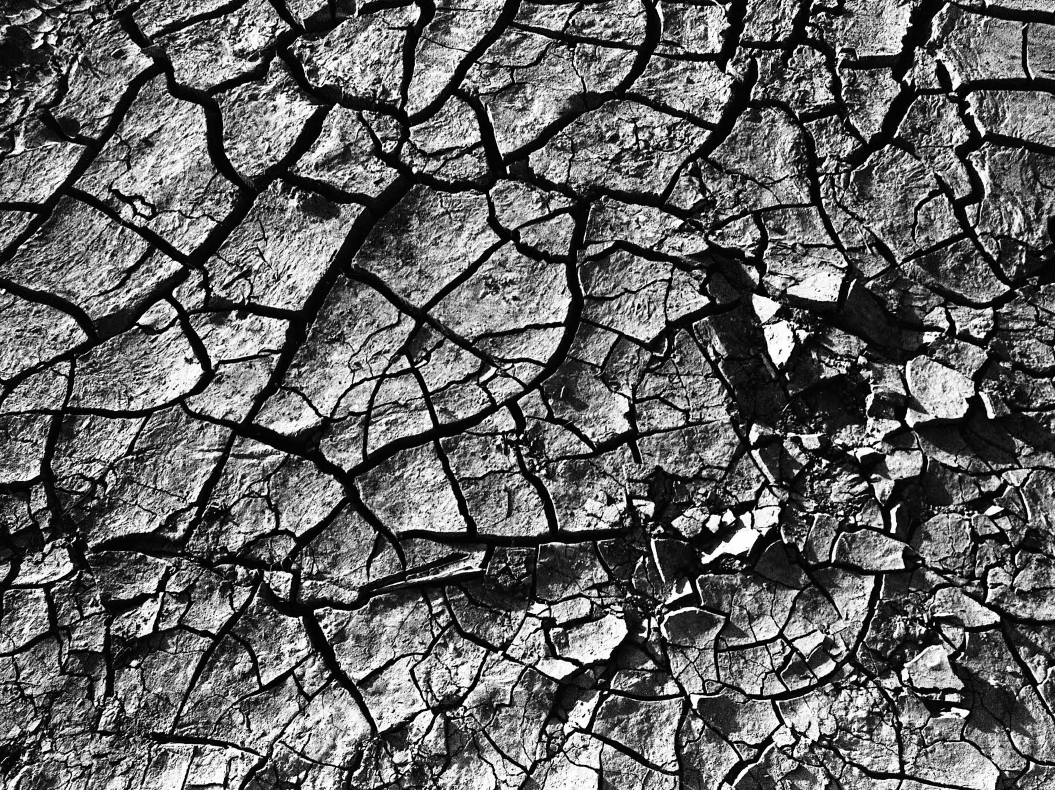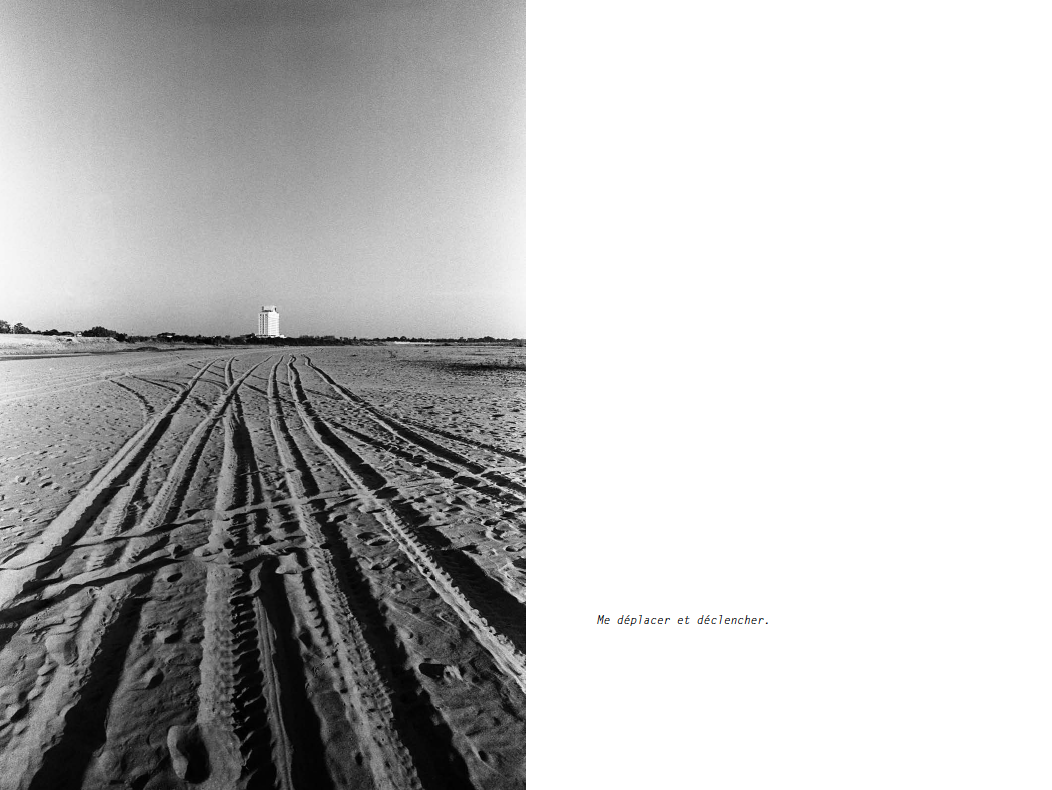 Cinquième livre de la série
« Short-Stories »
Thaïlande Laos Cambodge Vietnam
2010-2011
Livre auto-édité en juin 2017
50 exemplaires
Signés
30€
8 LIVRES RESTANTS !
Livre souple, 48 pages
Reliure agrafe à cheval
Impression numérique
Papier 90g
Pochette 300g
(…) Un voyage sans autre but qu'un avion de retour. Quatre pays traversés. Mon corps déplacé entre novembre et janvier.
Une excuse de voyage.
Toujours en Asie, toujours chez les autres et pas chez moi. Avec la volonté de les écouter et de les regarder, mais à distance. Mettre l'objectif entre nous. Comme une pudeur. Je n'avais pas d'histoire à raconter. Je poussais un peu la route presque par reflexe, parce que je le pouvais.
J'étais dans cet entre-deux où je ne parlais pas des autres et où je ne savais pas encore parler de moi (…)
Fifth book of the series
« Short-Stories »
Thailand Laos Cambodia Vietnam
2010-2011
Book self-published in june 2017
Edition of 50
Signed
30€
8 BOOKS LEFT !
Soft cover, 48 pages
Folded and stapled
Digital printing
Paper 90g
Presentation folder 300g
A journey with no goal, except for a plane ticket back home. Four countries travelled between november and january. An excuse of a journey.
Still in Asia. Still abroad and not at home. Willing to listen and look, but with a distance. Put the camera in between us. I had no story to tell. I was travelling because i was able to, because i was there.
I was in between : not telling other people's story and not telling my own yet.
© Copyright 2015-2018 / Dorian François