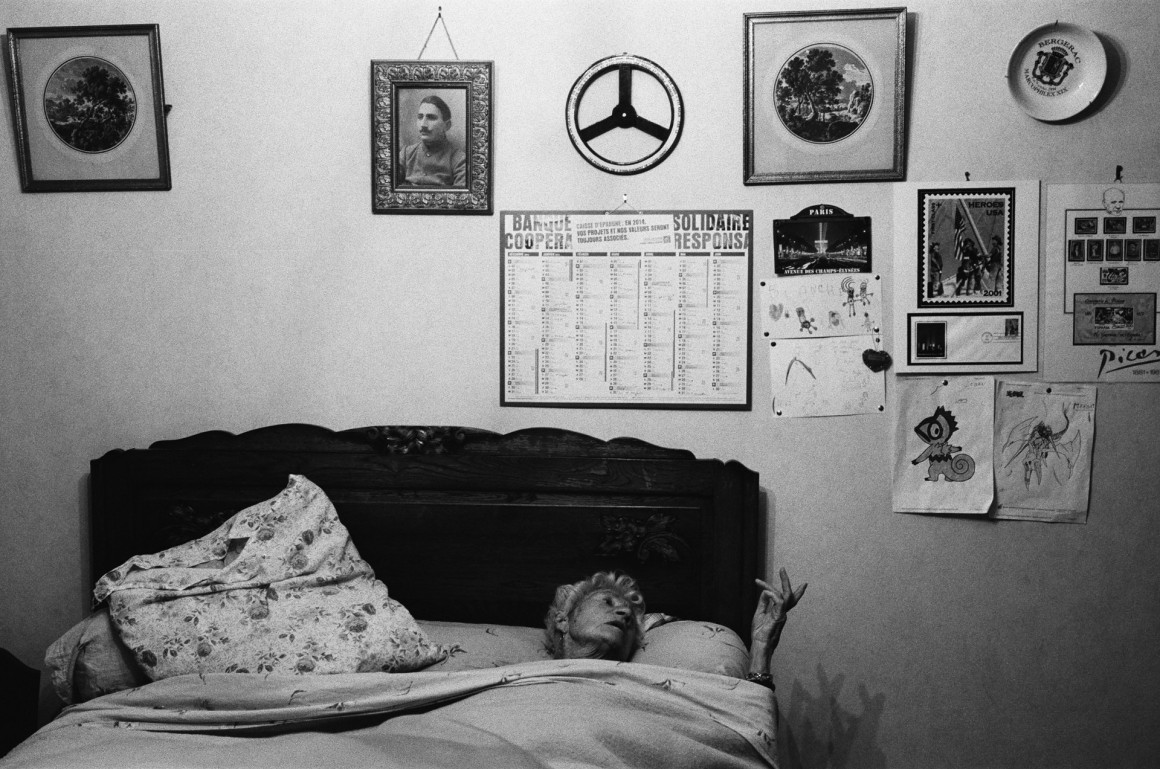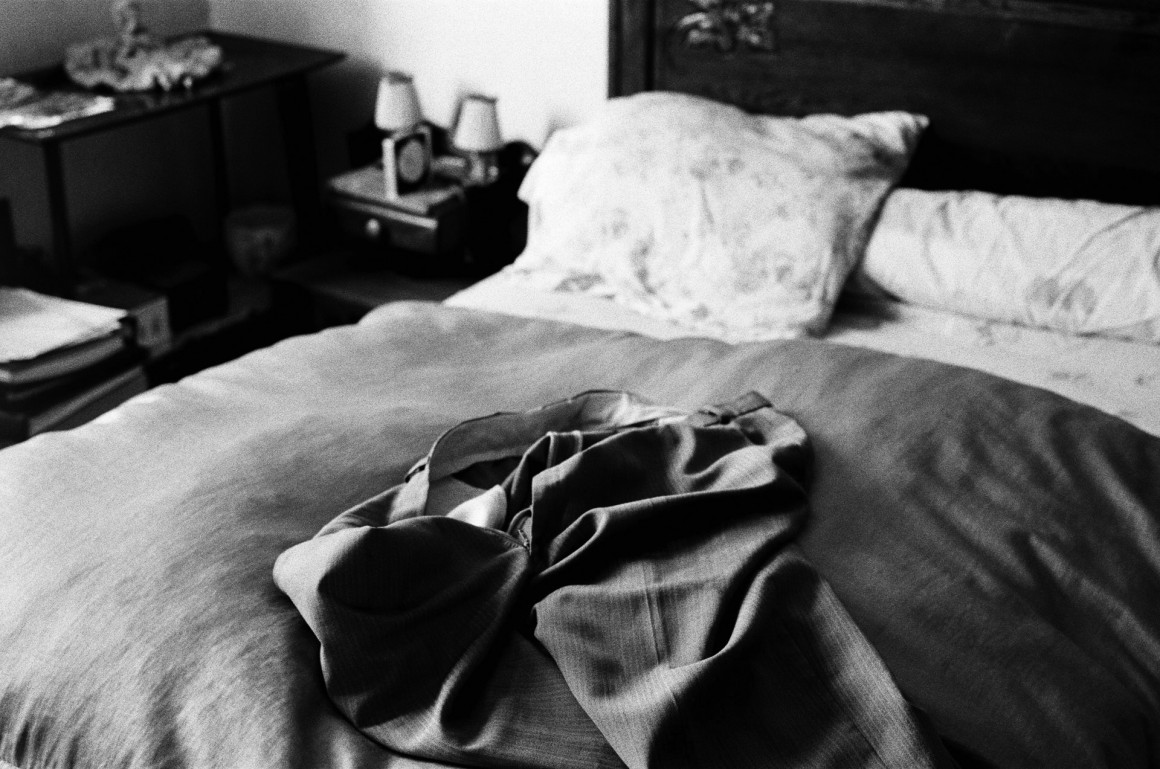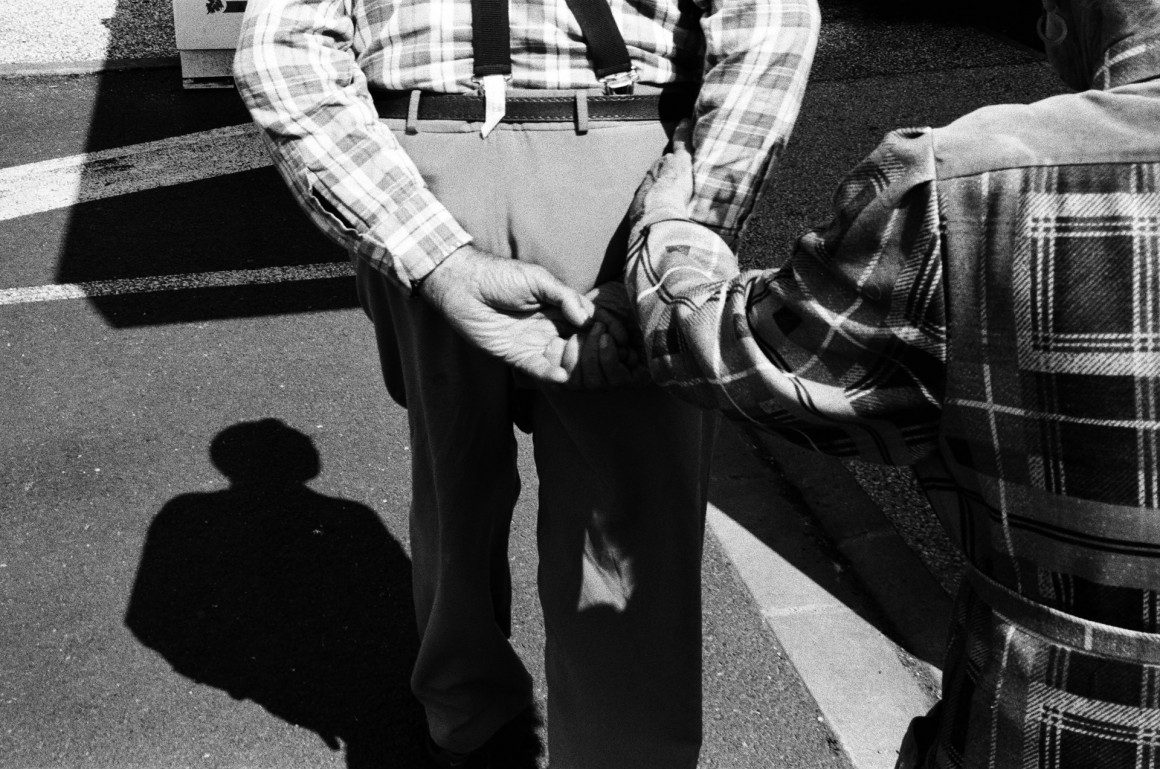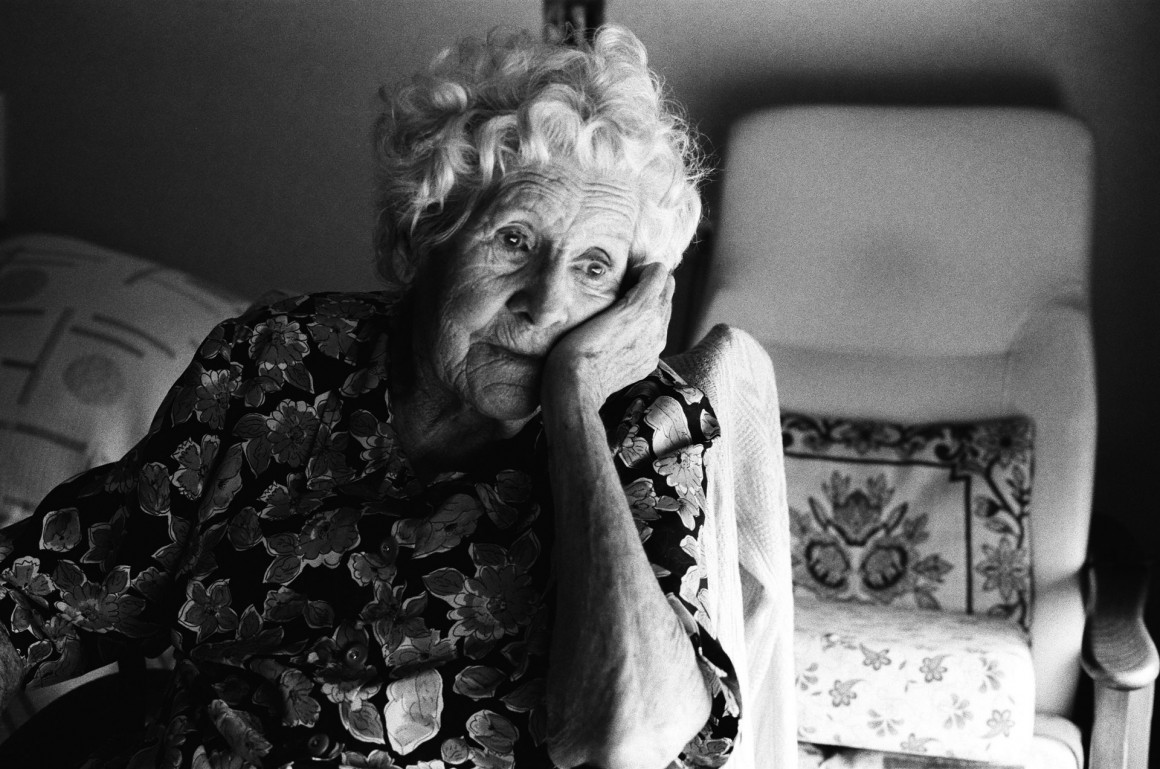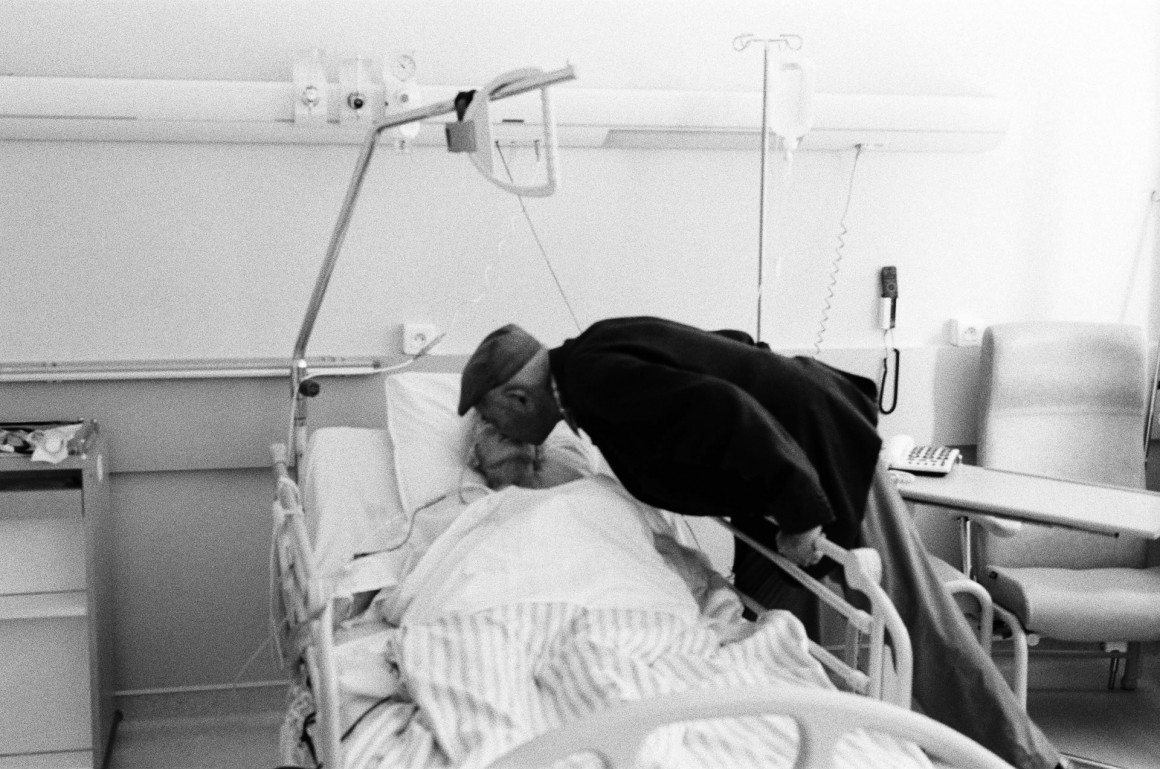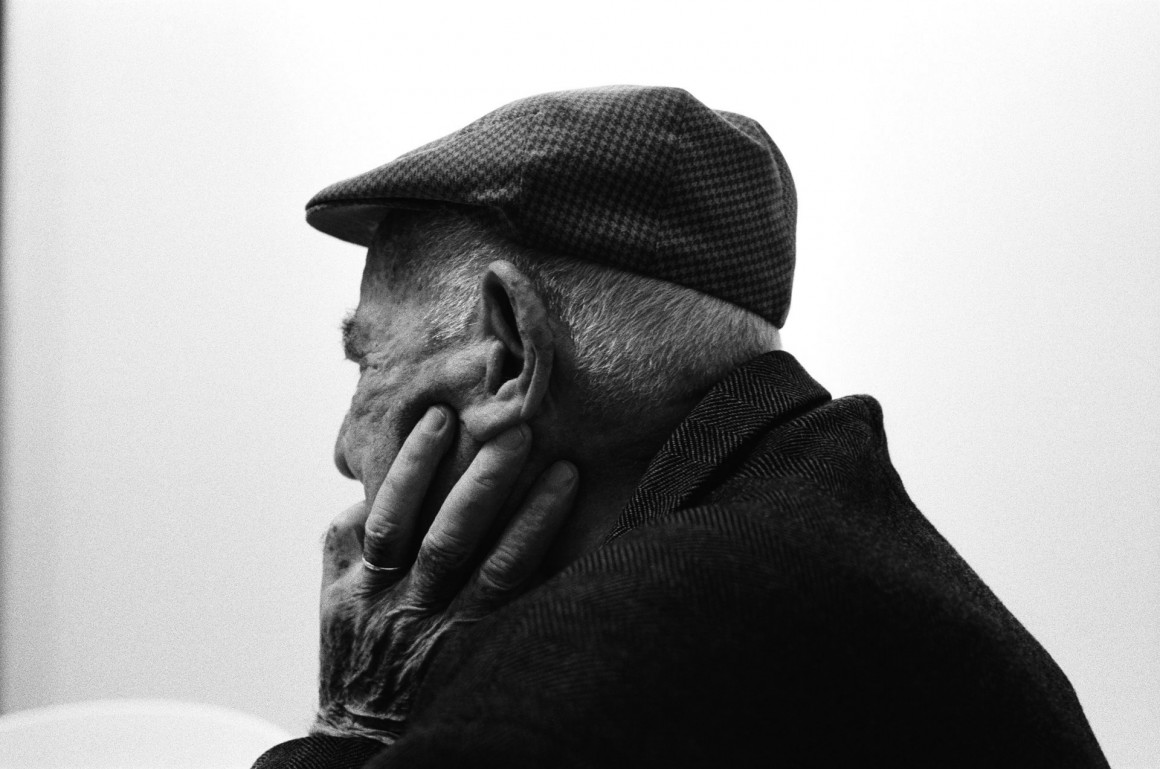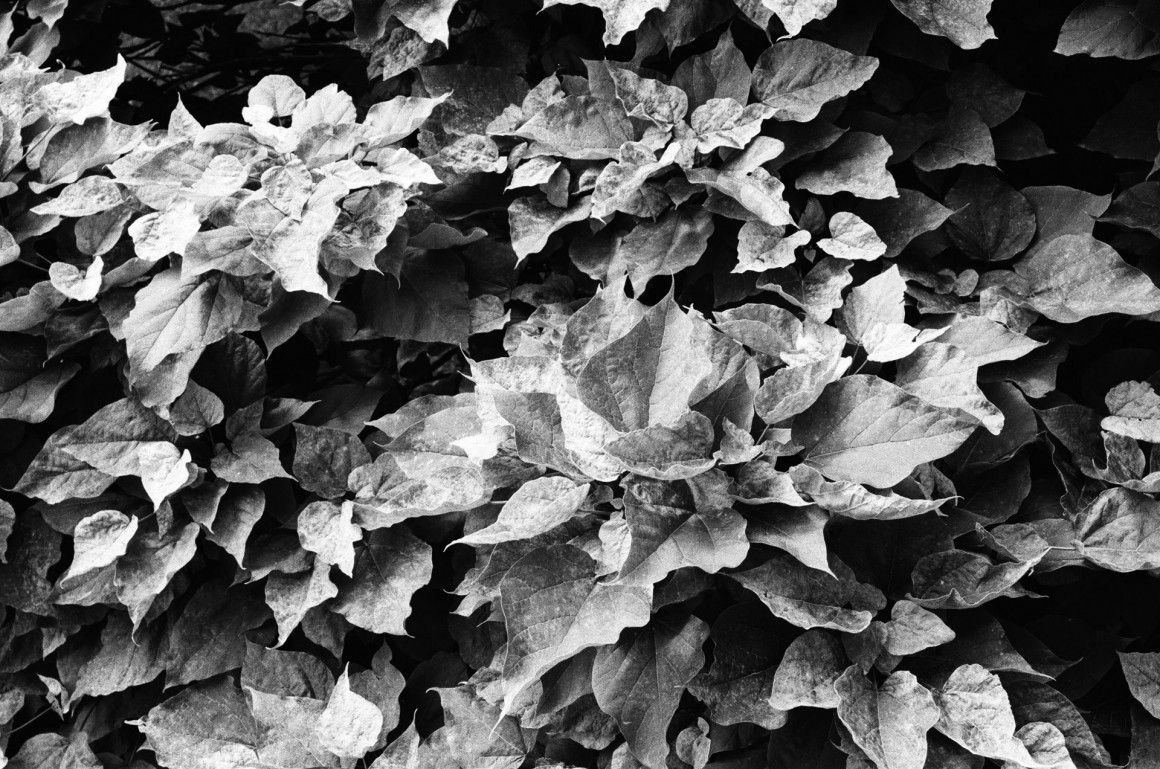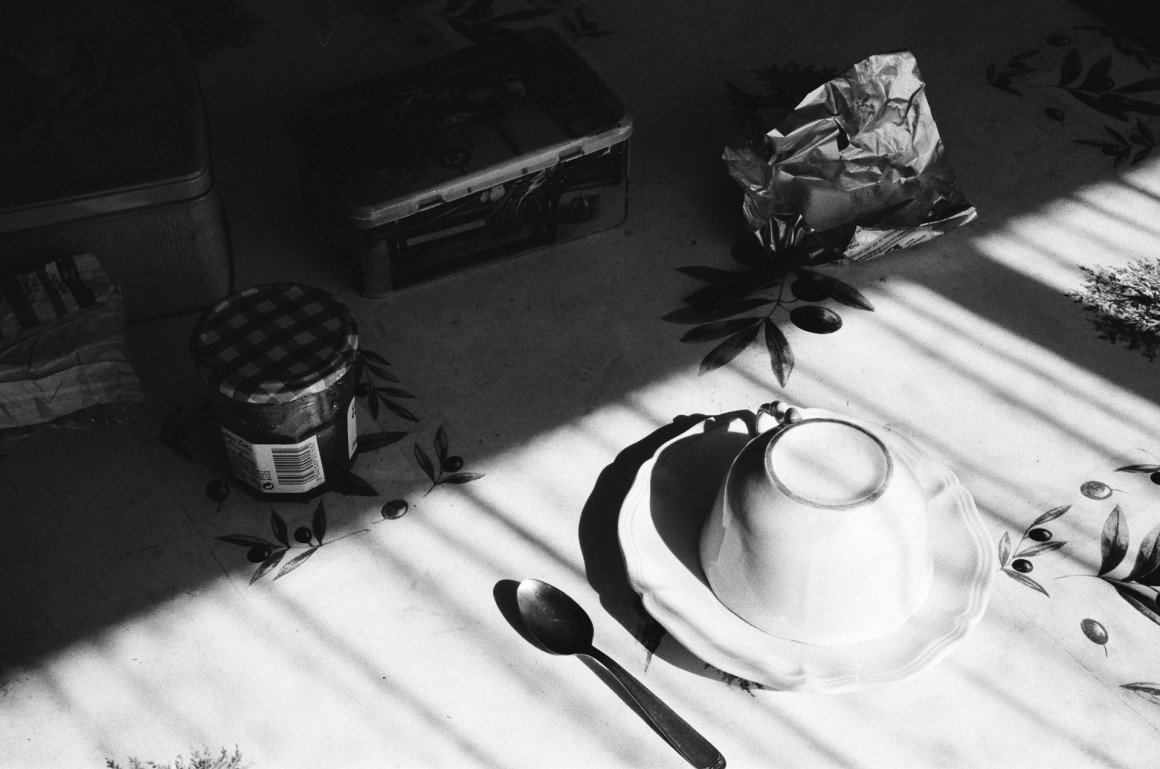 Au cours de l'été 2014, ma grand-mère et ma grande tante ont eu des complications de santé. La première suite à la maladie d'Alzheimer et la deuxième a connu un rapide déclin de ses facultés mentales, dans un état proche de la démence.
En l'espace d'un mois, elles sont toutes deux décédées. C'est durant cette période que j'ai commencé un travail photographique et écrit autour de mes visites à Bergerac.
Un travail de mémoire : face à la lente dérive de mes grands-parents et de ma grande tante, j'ai soudain eu besoin de garder une trace de leurs vies, de me confronter à leur réalité. La vieillesse, la solitude, l'isolement physique et mental, les pertes de mémoire, l'étrange proximité de la mort et de l'enfance.
Le 10 juillet 2014, j'écrivais :
« La blancheur des cheveux de ma grand-mère qui dépassent du fauteuil enraciné devant la télévision est déjà un souvenir. Le souvenir d'une couleur sur mes photographies en noir et blanc, témoins d'un temps qui passe.
Le fauteuil lui-même va bientôt disparaître, mon grand-
père veut changer de maison suite à l'hospitalisation de sa femme atteinte de la maladie d'Alzheimer. Sa sœur, ma grande tante, a perdu la tête il y a un mois, sa vivacité a laissé place à la démence.
En voiture, mon grand-père voit au-delà des routes, des maisons et des lotissements, il voit le passé qu'il a connu. Celui des bals populaires, des chapardages dans les pommiers des voisins, de la caserne, des Allemands, du temps de ses parents, de celui de mon père enfant.
Entendre la fermeté de sa mémoire c'est voir les codes qui s'inverseraient, avec le passé en couleur et le présent en noir et blanc, c'est être témoin d'une époque qui
s'efface devant mes yeux, avec la même lenteur et la même certitude qu'un coucher de soleil. »
Une première exposition aura lieu en septembre 2018, et le livre sera publié à l'occasion par Les éditions du silence.
During the summer 2014, my grand-mother and my grand-aunt had health problems. The first was on her final stage of the Alzheimer disease, the latest got suddenly ill and started to become mentally crazy.
Within a month from each other, they both died.
It's during that period that i've started to consciously taking pictures and writing notes during my visit to them.
Facing the sudden change in my grand-parents's life, i suddenly felt the need to keep a trace of it and face their reality : elderness, solitude, physical and mental isolation, memory loss, the strange relationship between childhood and death.
It's been a year that i am monthly visiting my grand-father, spending a lot of time together. Since then, he had to leave his house because he could not take care of himself anymore. My father and i took care of his things and managed to find him a place in the same retirement home as my past grand-aunt. It was the best option since he knew the place and that it is in the city he lived at all his life : Bergerac (in the south-west of France).
I feel lucky to be able to share that with my grand-father, i guess he feels happy to see me that often and i'm learning a lot about him, about what it is to be a family.
He sees every picture i take. I gave him a first dummy book of this project months ago, he didn't say much about it but it's been the only item on his desk at the retirement home ever since.
A first exhibition will take place in september 2018, and a book will be published by Les éditions du silence.
Expositions, Presse et Prix
Exhibitions, Press and Awards
2018 / PÉPÉ, livre à paraître
2017 / Joop Swart Masterlcass (nominee)
2015 / Private Magazine (online portfolio)
© Copyright 2015-2017 / Dorian François